Asia-Pacific International Symposium on Cluster Computing (APSCC'2000)

In Conjunction with
The Fourth International Conference/Exhibition on High Performance Computing in Asia-Pacific Region (HPCAsia2000)
May 14-17, 2000
Beijing, China
In Corporation with IEEE Task Force on Cluster Computing (TFCC)

---
---
---
Call for Papers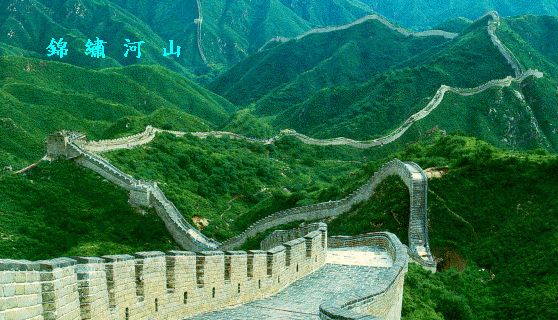 In recent years, the availability of powerful microprocessors and high-speed networks as commodity components is making networks of computers an appealing vehicle for cost-effective high performance and high availability computing. Cluster computing has become a hot topic research among academic and industry community including system designers, network developers, language designers, standardising forums, algorithm developers, graduate students and faculties. The use of clusters as computing platform is not just limited to scientific and engineering applications; there are many business applications that can benefit from the use of clusters.
Scope
APSCC'2000 is an international meeting that brings together international cluster computing researchers, developers, and users; and also serve as a forum to present the latest work by them as well as highlight activities in this area around Asia Pacific rim. The topics of interest include, but are not limited to,
Cluster Hardware Topology and Configurations (based on PCs, Workstations, or SMPs)
Cluster Interconnects and Network Interfaces
Light Weight Communication Protocols
Operating System Enhancements for Multicomputers
Single System Image
Cluster Middleware
High Availability Computing Issues
File Systems and Parallel I/O
Data Distribution and Load Balancing
Job and Resource Management Systems
Programming Paradigms/Environments for Clusters
Message Passing Systems such as MPI and PVM for Clusters
Problem Solving Environments for Clusters
Data Structures Algorithms for Solving Problems
Software Engineering
System Management and Administration
Java for High Performance Computing
Scientific, Engineering, and Commercial Applications
Clusters of Clusters (Wide-area Computing/Grid-Computing)
Performance Evaluation
Novel Hardware and Software Architectures for Computing in the next Millennium
Paper Submission
The paper should not exceed 15 single-spaced pages of text using 12 point size type on 8.5 x 11 inch pages. Electronic submissions by email are encouraged. Authors should submit a PostScript (level 2) file that will print on a PostScript printer using 8.5 x 11 inch size (letter size) paper. To facilitate processing, each submission should also enclose the following information in ASCII format: paper title, author name, abstract, up to five keywords, as well as the contacting information of the responsible author (postal address, e-mail address, phone/fax numbers). The results presented in the paper must be original. Submission implies the willingness of at least one of the authors to register and present the paper. Hard copies should be sent only if electronic submission is not possible. Please send full paper for consideration to this symposium to PC Chair: Hai Jin <hjin@ceng.usc.edu> by email. The hard copy submissions can be mailed to PC chair; however, electronic submission is strongly encouraged.
Proceedings
All papers selected as per reviewers recommendations for this symposium will appear in the HPCAsia2000 conference proceedings, published through IEEE Computer Society Press, USA.
Symposium Organizers:
General Chair
Rajkumar Buyya
Co-Chair, IEEE Task Force on Cluster Computing
School of Computing Science and Software Engineering
Monash University, Clayton Campus
Melbourne, VIC. 3168, Australia
Phone: +61-3-9905 1502
Fax: +61-3-9905 3574
Email: rajkumar@dgs.monash.edu.au / rajkumar@ieee.org
Program Committee (PC) Chair
Hai Jin
Internet and Cluster Computing Lab.
Department of EE-System, EEB-104
University of Southern California
Los Angeles, California, 90089, USA
Tel: +1-213-740-6433
Fax: +1-213-740-4449
Email: hjin@ceng.usc.edu
Program Committee Members:
Important Dates:
Contributed Papers Due:
Notification of Acceptance:
Camera Ready Papers Due:
Advanced Registration:
HPCAsia2000 Conference:
(extended)
December 20, 1999
January 24, 2000
March 6, 2000
May 14-17, 2000
Pacific-Cluster'2000 URLs:
http://www.dgs.monash.edu.au/~rajkumar/apscc2000/index.html
http://ceng.usc.edu/~hjin/apscc2000/index.html
---
last modified March. 13, 2000