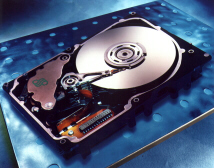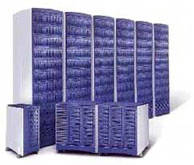 Maintained by Mazin Yousif, IBM Corporation
A mirror site is at IEEE CS TFCC Main Site

The continous demand for high processing power at reasonable cost led to the evolution of cluster computing - a cost-effective technique to connect many small-scale computers such as workstations or servers to build a large-scale parallel computer. Clustering computers puts more demand on the I/O subsystem, and specifically storage.
This webpage will serve as a host of information on Storage Technology, as part of the IEEE CS Task Force on Cluster Computing (TFCC). This storage technology webpage provides:
List of professional activities such as Workshops, Presentations/Lectures, etc.
List of research projects at various universities & research centers.
List of relevant white papers from various companies, interest groups, etc.
List of computer magazines that focus on storage technology.
List of various interest groups, committees, focus groups, etc.
List of Academia professors & industry professionals with major contributions to storage technology
And much more